About Us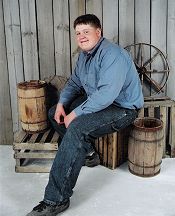 The Helping Hands of Munger is a 501(c)(3) organization that helps members of our community who need assistance.
In the Helping Hands of Munger's logo, the A and the S are distinctively a different color. This is to honor two young members of our community whose lives ended on
April 23, 2004. The Helping Hands has been established to honor Andy VanDenBoom and Stephanie Mielens.